Storm Furies
STORM FURIES is a space combat playset for the PARAGON system from the AGON roleplaying game. A copy of AGON is required to play. For more on the PARAGON system, including how to publish your own playsets, visit AGON-RPG.com.
You are a stormcraft fighter pilot serving aboard the Storm Carrier TEMPEST—the last surviving vessel of humanity since the devastation of the solar system by the Forged and the creation of the Storm in its wake.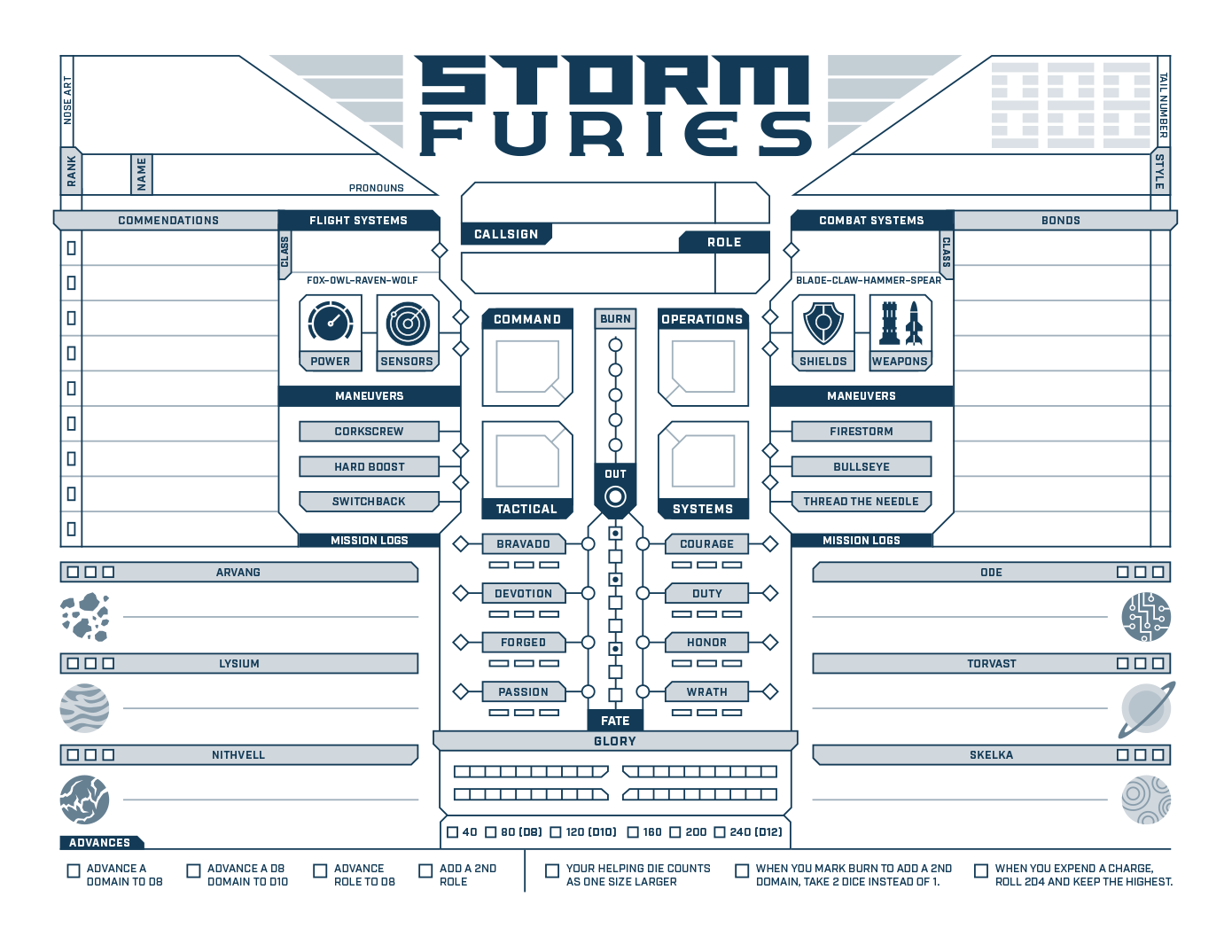 TEMPEST depends on you, as a member of its Fury Squadron, to patrol the devastated solar system known as the Storm, secure resources , explore ruined worlds and render aid to the survivors, and fight back against the menace of the synthetic Forged.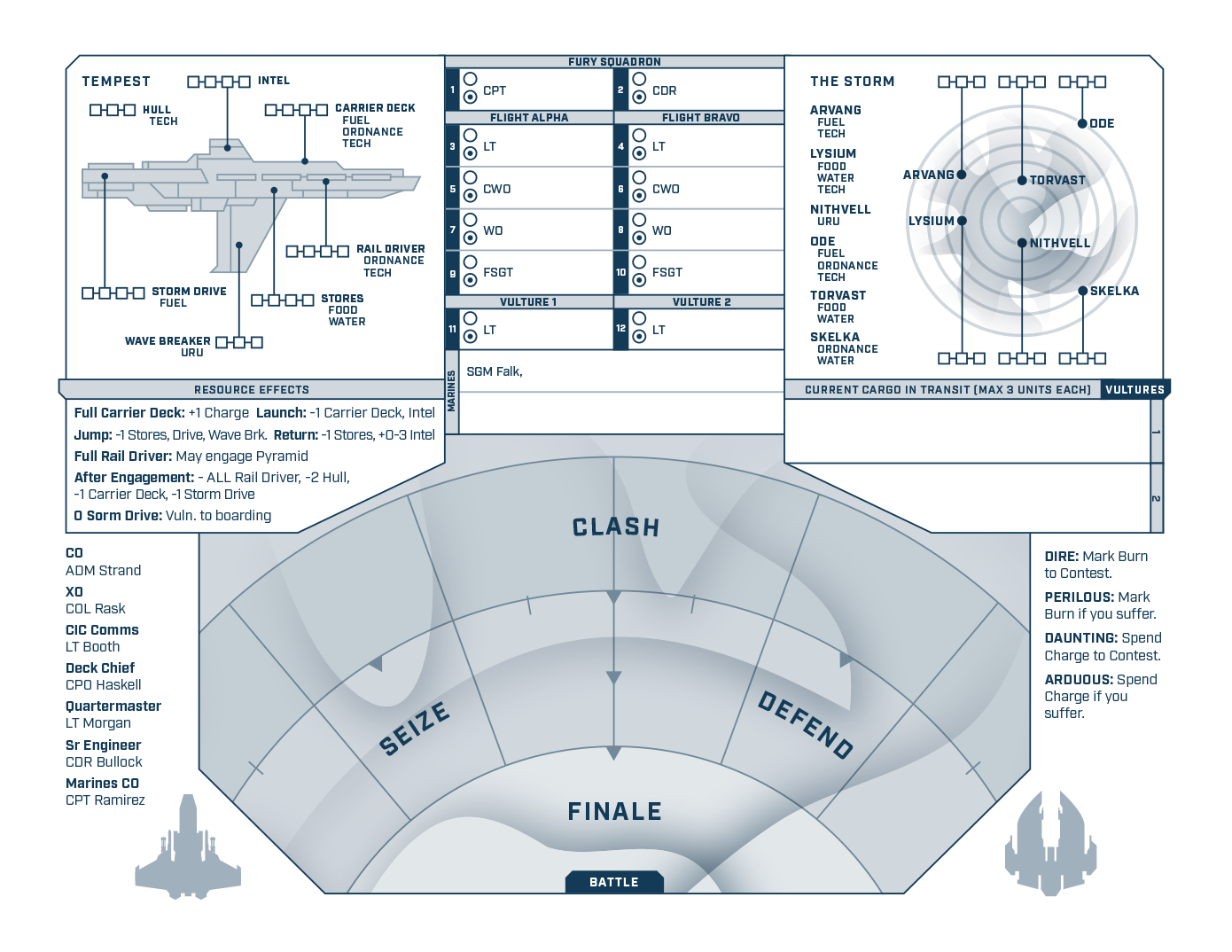 STORM FURIES adapts the fast and flexible PARAGON system to a world of daring star fighter pilots inspired by Battlestar Galactica, Top Gun, X-Wing, and Wing Commander.

This playset includes expanded rules for the PARAGON system, including:
Fighting alongside your squadron mates, and determining damage to them and your stormcrafts
Supplying TEMPEST with resources to fight the Forged and aid survivors
Expressions: a new combination of virtues and divine favor that let you leverage your character's passions and persona in the game system
... as well as a brief guide to all six worlds of the Storm along with sample contests and missions for the squadron.
For more PARAGON system playsets, check out http://agon-rpg.com/.
For discussions about STORM FURIES, AGON, and other PARAGON system games, visit the forum.

Purchase
In order to download this game you must purchase it at or above the minimum price of $4 USD. You will get access to the following files:
Storm_Furies_Paragon_Playset.zip
2 MB